Printer
What did the typographer say to the printer who wouldn't stop talking?... Get to the point!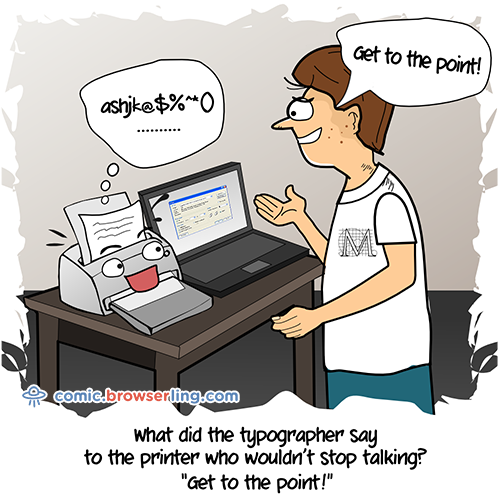 Email this cartoon to your friends or yourself!
Subscribe to new cartoons!
Follow Browserling on Facebook!
Follow Browserling on Pinterest!
Looking for this cartoon in other formats?
Want to download the entire comic?
Manual
Yes, this webcomic has a manual! Why? Because it's created by a bunch of hackers who love to over-engineer things. We've probably created the most over-engineered comic in the world. Really. Read manual.